Ready-to-Wear Sizing + Body Measuring Guidance




LP Mode's garments are not "standard" sizing. You need to measure your body before selecting a size.  Why? 
Because "standard" sizing is a lie. "Menswear" gets one set of sizes based on real-world measurements, 34-inch waist jeans fit someone with roughly a 34-inch waist. Yet "Womenswear" sizes are random numbers that have little to do with the actual physical size of the garment.
Don't shy away from the measuring tape, inches are just a number, they are not a reflection of who you are. Please measure yourself before you order, you'll be much happier with your garments.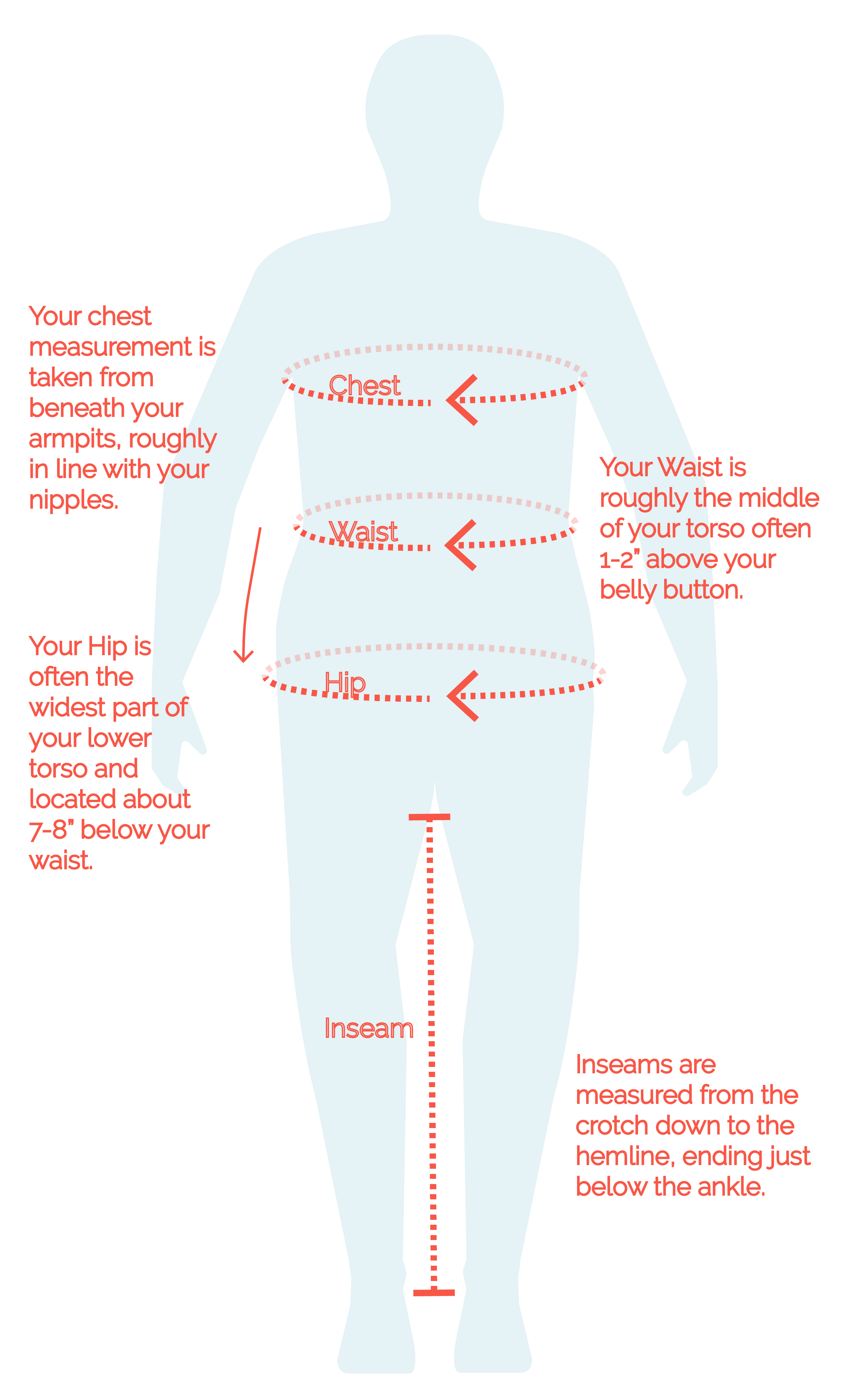 * We're currently working on expanding the ready-to-wear size up to a 6X with cis, nonbinary and transgender folx as fit models. And eventually down to smaller dimensions than those listed here. Thanks for your patience during this process!
CUSTOM FITS FOR PEOPLE WHO DON'T WANT TO FIT IN.
Made-to-measure means we can make adjustments to your body. If you're living your best life between sizes or have specific fitting needs, please reach out to schedule a fitting with Alyssa.